2018 the year of the bird. And today we celebrate the World Migratory Bird Day!!
Birds migrate for various reasons like food, breeding grounds and weather conditions. But it is even more complex than that and not yet fully understood by man. Their seasonal migrations lead those mostly tiny creatues thousands of miles under harsh conditions allower the world. It is a breathtaking annual journey reminding us of the circle of life.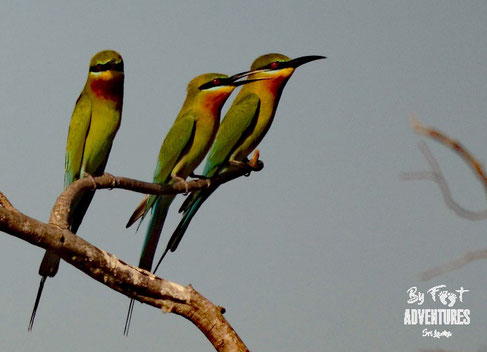 Migratory birds represent the diversity of nature around the world, on every continent, in every country and ecosystem. They are an indicator of the state of the earth. Their flight performance is amazing and thrills people worldwide. But in order to continue to enjoy their presence, we need worldwide attention.
The individual ecosystems are threatened and their survival and the preservation of their migration routes require regional and international attention. No man, no reserve and no single country  can save these species alone.
It is a worldwide task.
There are 462 bird species recorded in Sri Lanka. Of all the migrants around 100 species regularly visit the country. They migrate during the northern winter and you find them arriving in August/September and leaving again around April/May.
It makes Sri Lanka a hotsport for birders but also if you are not a ornithologist or passionated by birds so far, we can guarantee you that you will love and enjoy watching them.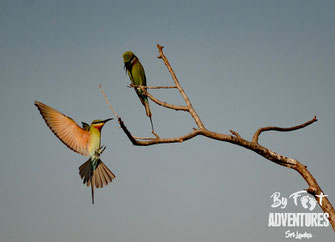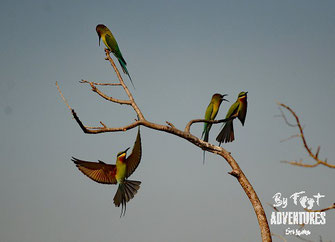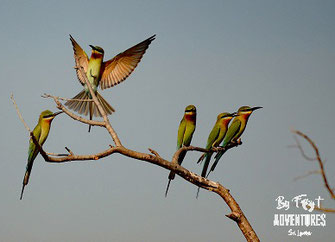 They arrive around september/october and we host them through the winter. It is a common migrant and spreads allover Sri Lanka. With around 31cm they are a quite large member of the bee eater family. Their colourful apperance and the blue tail with elongated feathers are distinctive for these species.
Their long wings and especially their long thin bills make them to perfect insect hunters during their flight.
We love them and hope to welcome them many many years more in our country.